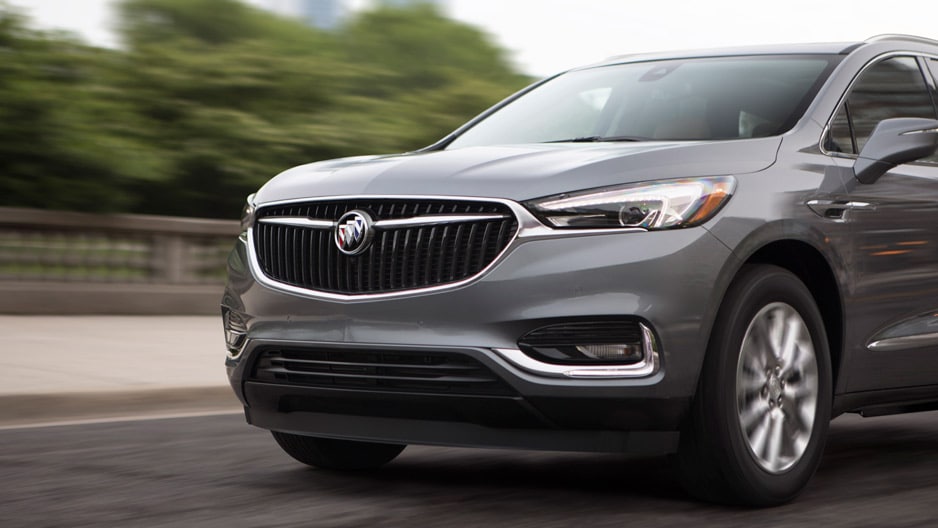 The Buick Enclave offers a great vehicle for large families who still want to add a little bit of style to their ride. While this vehicle is great for getting the kids to school, you won't have to look like your dad while you are doing it.
What Does A Buick Enclave Have To Offer?
The Buick Enclave is offered in four trim levels with seating for up to seven people inside. Under the hood, you can expect to get a large 3.6-liter V6 that can output a whopping 302 horsepower and 260 Nm of torque. The drivetrain includes a nine-speed automatic transmission and really solid handling in almost any situation.
The base model comes equipped with LED headlights, keyless entry/ignition, three-zone climate, 8-inch touchscreen, rearview camera, USB charging ports, and rear parking sensors.
In terms of safety, you get low-speed forward collision mitigation, pedestrian detection, ABS, airbags, and park assist options. You can feel safe driving your children around in this vehicle.
Who Can Use A Buick Enclave?
The Buick Enclave is great for the driver who wants to turn heads while he's driving around town. Not only can you find luxury features and stylings throughout the interior and exterior, you'll also be treated to superior handling and power. All features anyone would enjoy.
Enclaves are the absolute best for families who want a great vehicle that can suit all their needs but doesn't want to sacrifice on style either. The addition of luxury stylings and features make this a standout option for any family looking to up their ride a little. That being said, this vehicle supplies enjoyment to just about anyone who gets behind the wheel.
To get yourself into the Cadillac of your dreams, try looking for one at Colonial Auto Center in Charlottesville to get yourself the best deal and outstanding customer service.
Want to you get yourself into an Enclave? Look no further than Colonial Auto Center in Charlottesville. They offer unparalleled service, options, and pricing on all Buick vehicles.
If you are looking to be the owner of a Buick Enclave, Colonial Auto Center would be the best place to start your search.
If you want to bring your family to luxury and still keep the perks of a standard family SUV, the Buick Enclave is by far one of the best options.
Get yours at Colonial Auto Center in Charlottesville, and you'll be sure to leave with a great ride you'll love.